The Next Step of the Travel Nursing Process – The Travel Nursing Resume
I am finally done applying for my license- or at least gathering the info and making an appointment to get my fingerprints and background check. My roommate and I need to decide which agencies we want to apply with. Thankfully, I have a friend that is a recruiter so that's an easy choice for me. But, I do like to apply with 2-3 agencies so I need to do some research.
But, first! I realized I need to revamp my travel nurse resume. The information on the resume is thorough, and the phrasing is great. But, 1998 called and they want their resume formatting back. I realized I have been handing in the same layout of a resume since about 2002. I absolutely need to redesign it. Confession:this made me feel old!
Sorry guys- can't share all of my information with you, but this is my pathetic old resume ?
Below I will outline dos and don'ts of resume building, as well as what shoud be included. I also have some great tips for word choices and how to make your resume stand out in a stack of papers.
How Much Experience Do You Need to Be a Travel Nurse?
There are a lot of different thoughts out there about this. You have probably heard that you need one year of experience in your current specialty to travel. That really should amended to AT LEAST one year. Even the smartest, best, and most remarkable nurses really should have 2 years or more in their specialty.
Years ago, when I took my first assignment, I had 3 years of experience in the ICU. As went through the 1.5 days of basic hospital orientation and 2 shifts of unit orientation, I started to realize I may have gotten myself in slightly over my head. I put on my big girl pants and arrived to my first night shift. Ever. Yes, I had luxury of working days as a new graduate in an ICU up until this point.  Sigh- those were the days.
Anyways, the expectation was that I knew my sh*t, pardon my language. The hospital was a wreck. It served a population in poverty and the patients' problems usually include addiction and poorly managed HIV. What an eye opener. I had patients on 30 (YES THIRTY!!!!!!) mg of Ativan per hour (YES PER HOUR!!!!)- and they were still climbing out of bed and tearing through their restraints.  Also, I watched a Code Blue run with no epinephrine given for over 5 minutes despite my frequent suggestions.  I gave report to nurses who were more concerned that I had filled out my restraints sheet and labeled my IV tubing (which was always done, of course!!) then the actual story of what happened with the patient overnight.  It. Was. A. Nightmare.
Thankfully, I came from a high acuity ICU so my 3 years was enough to let me feel confident enough in my knowledge, while also dealing with this new set of problems in patient care. Without that confidence I would have broken. I had to have at least that in order to know I was giving my patients the best care possible (because that's all we want to do, right?!). And, I even took another travel assignment after completing that first contract (spoiler: it was WAY better).
So, what I am saying is- if you have less than 2 years of experience, and get overwhelmed at your current job when something out of 'your routine' happens, just give yourself another year. You will be much more likely to succeed and have a much smoother transition. If you are over your 2 year mark and feel confident in your practice- start searching jobs and see the country!! I know that the above story probably makes you think, "And, why would I want to do this?". But, it was an isolated experience. I have never had another contract like that. And, I became a better nurse, gained even more confidence, and even felt accomplished at the end of the assignment.
And then I ran, fast, to California. Post to follow… Travel Nursing Resumes- What Should be Included?
Ok back to business- Whether you are a trying for your first contract or an experienced travel nurse, your resume should highlight your flexibility, adaptability, initiative, and exceptional skill. Many of us are humble and don't like to brag about ourselves, so you may find it difficult to find the words to make your resume stand out.
Summary to Include in your Travel Nursing Resume
I suggest starting with a summary of your experience, professional organization associations, any travel history, and advanced certifications you hold. If there is something specific that you want to make sure the manager sees, this is the place to do it. For example, I have been lucky (not sure that's the right word) enough to be chosen BOTH times The Joint Commission has come to my hospital for a stroke survey. I list this experience in my summary because it shows that I am aware of the national standards of care and accreditation requirements. This is the first section that the facility will read. Customize it and draw them in with something unique about your nursing career.
How Long Should your Travel Nursing Resume be?
Don't worry about the length of your resume. Include all relevant job history and any special skills/certifications that you have obtained. If you have worked in multiple hospitals make sure to list all of the electronic health record (EHR) systems that you have experience with.  Also feel free to include your GPA or any honors in your education section.
If you have only had one nursing job make sure to list all of your responsibilities, any floating experience, and skills that impress and could be useful in ANY hospital (procedural sedation, IV insertion, charge duties, precepting experience, education classes you've taken, if you were extra flexible for scheduling needs, etc.). You want to give the hiring managers the impression that you can just breeze onto their unit and start taking care of patients. Showcase your amazing teamwork, organization, and prioritization talents.
Be Prepared to Talk about your Travel Nurse Resume
Be prepared to answer questions about your resume in the interview. Obviously, do not lie or include anything that you are not able to back up with solid experience. The trick is making your existing skills look bright and shiny to attract the hiring manager's attention.
Some resources recommend listing all nursing licenses you've held. I don't think this is necessary. I think a manager can presume if I was employed as a nurse in another state that I held a license there. Your choice, but seems like a waste of words to me.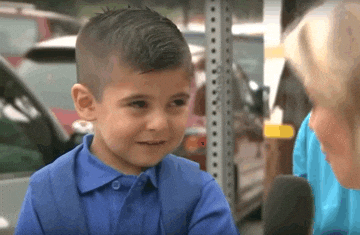 Formatting for Travel Nurse Resumes
When you sit down to pick a template for your resume, keep it simple. The top can include your brief summary-  paragraph or bullet points are acceptable. Follow with your experience, education, and skills/awards/certificates (you can break these three up into different sections if your resume is on the shorter side). Keep the headings traditional. Some people like to include a blurb labeled as "activities" about volunteer work or future goals, but this is a personal choice. I chose to end with a paragraph about why I want to start travel nursing again and future <nursing related> ambitions.
Choose a black and white template, or one with very little color. The only color on my resume is the title of my position at each job. Use plain bullet points (no wing dings, hearts, or stars) and apply a customary font. Cursive writing is hard to read, and the "odd fonts" (as I like to call them), distract the reader from the content of the resume. This is about you and your career. The font will have nothing to do with the reader's opinion of you. Unless, it's distracting or annoying to read.
I hope it goes without saying that you should proofread and check the spelling on your travel nurse resume. Employers report that a spelling or grammar error is enough to toss the resume aside. Luckily in these times, there are websites and apps that will proofread for you!
Since it is 2019, I can't leave out technology. Software developers have created something called the 'applicant tracking system' (APS) to help corporations quickly sort through resumes without having to actually read them. This means that you need to include headings, phrases, and buzzwords that will be picked up by the system and put you in the tops rankings.
How to Nail Your Dream Assignment with an Excellent Travel Nurse Resume
If you really want to wow a manager or rank high in an APS, you can customize your nursing resume to a specific facility. This requires knowing which facility you are trying to gain employment with. Or, if you're super nurse, you can research all the facilities in the area you want to travel. Then you can alter your resume a bit here and there to fit each hospital's description.
Look for buzzwords on the hospitals' websites and check their mission statement. Try to align the description of yourself with what they are all about. If you market yourself to their essentials and goals of care, your resume will be picked up and looked at with regard. For instance, if a facility's website is bursting at the seems with objectives and accolades for their stroke care, make sure you highlight anything stroke related in your career. Or, if the mission statement has multiple mentions of giving back to the community, try to come across as benevolent and compassionate on your resume.
Another good tip is to use verbs that standout. Rather than saying "took a course on hemodynamics", replace 'took' with 'completed'. Words like accomplished, lead, guided, participated, educated, developed, launched, managed, supervised, assisted, improved, and similar attention-grabbing words can make your resume noticeable among other travel nurses'. If you can't think of a dazzling word, use the thesaurus on your computer or the web to find a replacement for the one you are thinking of. This can also be useful if you feel like you are repeating yourself.
Working with Recruiters to Perfect your Travel Nurse Resume
 You can always ask your agency for an example of a travel nurse resume. Most agencies have these resources that they are able to share with you. Your recruiter can be so helpful if they are a good one. Soon, I will be searching for recruiters and agencies. As I mentioned, I already have one, but I like to work with two or three. Reminder: Never apply for the same job with multiple agencies. It can result in their facility deleting your application.  I will share that next step in my journey as I go along.  I will also include advice on how to choose a reputable recruiter with your best interests in mind.
Feel free to comment below with any questions or comments on travel nurse resumes!
-RNRN