10 Tips for Getting Exercise When You're On the Road as a Travel Nurse
Travel nurses are constantly moving from place to place, and understandably, it can be very challenging to maintain healthy habits with this type of lifestyle. Travelers need to work harder to establish daily routines, and any pattern of self-care can be easily interrupted when your life changes so much. With the nature of their work, nurses also tend to focus on other people's health and wellbeing, and it can be difficult to make their own health a priority.
Luckily, there are several ways travel nurses can incorporate exercise into their schedule. Whether you like to work out with a group, prefer setting your own pace as you exercise alone, or are curious about new activities, there are plenty of options for you to sneak in some exercise and establish a routine that's easy to stick with. You might not live near a gym or be able to commit to a membership, but it is possible to maintain your fitness and take care of yourself.
These ten tips can help busy travel nurses maintain a healthy lifestyle no matter where they're assigned or what type of schedule they have.
How Can Travel Nurses Stay Fit and Healthy?
1. Invest in Working Out at Home
It's easy for travel nurses to have a home gym—and this doesn't mean you need to purchase a lot of equipment. You'll only be in each place for thirteen weeks at a time, so whatever exercise equipment you have should be lightweight and easily transportable. All you really need is a pair of dumbbells, a suspension training cord, resistance bands, a yoga mat, and some workout space in your home.
You can keep these in your living room, and while you're watching your favorite show, work out with weights in front of the TV. Or, get in several minutes of strength exercises or yoga before you get ready for the day. Three or five pound weights are great to start out with, and resistance bands can be bought online. If you need ideas for what exercises to perform, check out YouTube for hundreds of videos that incorporate this equipment in videos that are anywhere from five to forty-five minutes long, all of which you can do right at home.
This saves you from making a commitment to a gym, in terms of both time and money. With the internet, you have resources right at your fingertips for working out at home, and if you have time to watch a little TV, you have time to work out.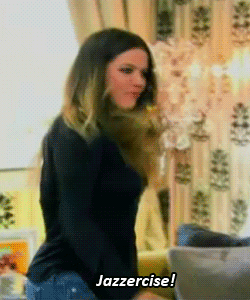 2. Find Classes to Join
You don't have to choose between going to the gym or working out at home—there are many fitness classes available that involve different types of activities that are all challenging and fun. These include yoga, martial arts, kickboxing, dance, and aerobics. Not only is it a great way to try something new or continue a passion, but it's also a chance to meet people with alike interests and make new friends. Many places that offer classes have monthly memberships so you can pay as you go, without needing to make a yearly commitment.
3. Take Advantage of Your Commute
If you're lucky enough to live close to your workplace, take advantage of this by biking or walking to work. If you do have to drive or take public transportation, consider getting off the bus early to walk the last couple blocks, or park far away so you walk through the lot. Finding little opportunities in your day to get a workout in is simple and can make all the difference. It's also a great way to begin your day, as you'll be energized and will have already accomplished something.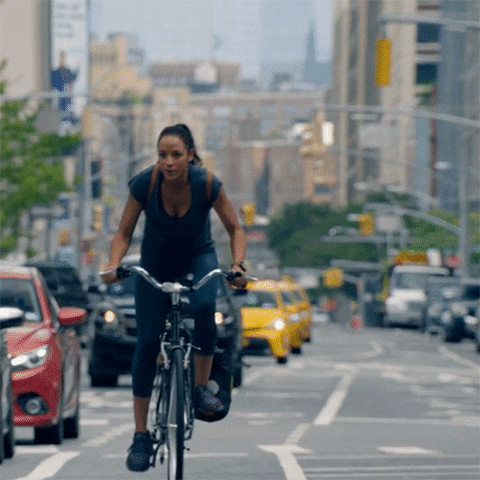 4. Make Use of Your Lunch Break
Everyone looks forward to their lunch break, and while it's easy to to chill and sit while you eat, your lunch is actually an important opportunity to get some exercise. Instead of spending the entire hour eating and chatting with coworkers, try eating your lunch in a half hour or less and inviting someone to take a short walk with you.
Not only is this a simple way to stick in a small commitment of exercise into your day, it can also help you clear your head and prepare mentally for the rest of your shift. Getting a breath of fresh air helps you focus and be energized; it isn't just about your body. It's been reported that people who spend their lunch breaks outside or getting exercise tend to be more productive than those who stayed indoors or at their desk.
5. Walk as You Talk
Another great way to sneak in some exercise is to take a walk when you call home and speak to friends or family. Travel nurses likely have several long-distance relationships and spend a lot of time getting in touch with people back home. Whether it's your mom, your significant other, or a good friend, you can take advantage of these phone calls to get in a workout as you're chatting.
In certain situations, it can be unsafe to not pay attention to your surroundings, so it's best to do this when you're on the treadmill at the gym or you can walk around in your apartment or an otherwise safe area. You'll burn calories as you catch up, and a cardio session that'd be otherwise tedious will be fun and go by fast.
6. Stand Up and Move
Your travel nursing job might lead you to spend most of the day sitting, but it's important that you get up and move whenever you can. This isn't just to stretch your legs and give your brain a break—the more we sit, the greater the chance of developing chronic diseases such as heart disease. If you get at least ten minutes of walking or standing within every hour, this can lead to a significant improvement of your health.
Many nurses already spend their days on their feet. Making simple adjustments to your work routine, such as taking the stairs instead of the elevator in the morning or taking a short walk for every long hour of computer documentation and charting, can have a great impact no matter how much you move around during your shift.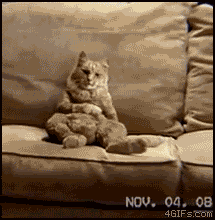 7. Incorporate Exercise Right Away
When you get your schedule for your new nursing assignment, you can plan out right away how and when you're going to exercise. This keeps you committed right from the start and can help you stay mindful of your personal health. You can ask family and friends to hold you accountable by inquiring about your fitness when you start your job at a new place. Remember, it's recommended that people get at least 150 minutes of activity throughout the week.
An important factor to consider as you plan your exercise is when you like to work out. Are you a morning person who can get out of bed an hour early so you get everything done before your shift? Or, is it easier to pump yourself up for a workout when you're done with work for the day? Do you use a draining shift as an excuse to skip exercise? Understanding yourself and your habits is key to developing an exercise schedule. If your new assignment comes with an unfamiliar shift (for example, your new assignment is overnight and you're used to working days), try working out before your shift for one week, then after for the next, to figure out what's best for you.
8. Track Your Progress
With today's technology, it's easy to keep track of what you're doing and what type of effect it's having, whether your goal is to feel powered through your day or to lose weight. Fitbits and other wearable devices making tracking easier than ever, and fitness apps allow you to enter information that you can share with other people. You can even journal as a way to understand your progress and stay motivated to achieve your fitness goals.
You can tell other people about your goals and progress, as well—whether it's your friend, new coworkers, family, or your followers on social media. Telling other people can help keep you accountable, and it's easier to be motivated when someone asks how things are going.
9. Make Little Commitments
As a travel nurse, you don't have to make a commitment to hit the gym for two hours after your work shift—nurses face difficult and trying shifts, from overnight ones to ones that reach 12 hours and beyond. Your work is tough enough and it can take a toll on your body, so don't overdo it and stress yourself out even more.
Some light yoga, fifteen minutes of walking with a friend, or completing ten minutes of bodyweight exercises may be all you need to commit to depending on your fitness goals. If you're having difficulty getting started with an exercise routine because you're exhausted from work, keep in mind that you can start small. Setting aside ten minutes to get up earlier and stretch, or getting into the habit of exercising as soon as you come home instead of putting it off, can make a big difference.
Hours logged at the gym can seem impossible for nurses—but that doesn't mean you should give up on exercise completely. Fifteen minutes might seem small, but it's better to be consistent even if it's a short amount of time. Pick your exercise, commit a small amount of time, and stick with it.
10. Do What You Enjoy
It's much easier to exercise when you're having fun and actually enjoying your workouts. A great way for many people to have fun is to exercise with other people and have a running buddy or group of friends who all sign up for the same Pilates class. If you prefer to work out alone, however, don't be too hard on yourself when you don't fit in with a class. It's great to try new things—say you love yoga, but you've been considering hitting the treadmill—but don't force yourself into an exercise routine that you find yourself dreading.
Consider what's important to you: do you need to be outdoors? Do you need to go at your own pace? Are you simply looking for new opportunities as you're in a new city so you can experience different types of recreation and sports? Incorporating your interests into your exercise routine is a great way to ensure it stays consistent.
Conclusion
For travel nurses, keeping up with a fit lifestyle can be difficult. Your job is focused on the wellness and care of others—so taking care of yourself often falls to the side. Staying fit and healthy is ultimately up to you, and when you follow these tips, sticking to an exercise routine should be a little easier. Remember: your personal health is just as important as your patients'.
What it comes down to is making a commitment, no matter how small. Maybe you walk for your lunch break or spend 15 minutes doing strengthening exercises with your resistance band as soon as you get home. Your workdays are long and hard, so you don't need the added stress of a complicated workout. Start small, and work your way up. Tell other people what you're doing and what your goals are. If you get in the habit of exercising and enjoy what you're doing, it'll become part of your daily life as a travel nurse.