Vermont is one of the smallest states in the U.S, but also one of the most beautiful and enjoyable places to live. All four seasons offer something special, highlighted by stunning scenery throughout the state. Burlington, Vermont is a city of approximately 43,000 residents, located at the northern edge of the state, bordering Canada. The city of Burlington is known for its environmentally conscious practices, bike-friendly roads, supercool breweries (one of the top spots for beer in the nation!), restaurants and shops, and its high quality of life due to year round recreational opportunities. The communities are tight-knit and are focused on sustainable living, and taking care of the lands that surround them. 
Looking for an opportunity in Vermont?
Explore jobs and compare agencies with NurseFly or create a profile and let the offers come to you.
Where to Live- Best Neighborhoods in Burlington, Vermont
Burlington is split up into six six picturesque and historic neighborhoods:
The New North End – Most of the houses in this suburban area were built after 1950 (there are A LOT of old homes in New England, built well before that time period…) Homes tend to be moderately priced, unless you are looking to live on Lake Champlain. 
The Old North End- This area has many homes for rent, in contrast to the New North End where most residents own their homes. Many homes date back to the 1900s and the neighborhood is full of young professionals that enjoys the many bars, parks, and coffee shops. This is the closest neighborhood to the University of Vermont Medical Center. 
The East End– Full of not only single family homes, but also apartments and condos. The residents here are a close community that look out for one another and are always seeking to improve their neighborhood. 
The South End– Not to be confused with South Burlington (a different town altogether), there are a lot of rent-worthy homes in this area. Pine Street has a plethora of tasty foodie spots and cute shops. This is a great neighborhood for a leisurely stroll and some people watching. Five Sisters is a five street section of this area that has over 300 homes. According to local legend, these streets were named after the developer's five daughters, though local historians can neither confirm nor deny such rumors.
The Hill Section– The most plush section of Burlington, the streets here are lined with Queen Anne and Colonial Revival Houses. This neighborhood is full of historical sites and lovely homes for rent. 
The Central Business District– The equivalent of 'downtown' in Burlington, the homes in this area are mostly apartments or condos. The condos here can be affordable, but tend to be newer and more expensive. 
Cost of Living in Burlington
The average rent in Burlington for a one bedroom apartment is around $1450 per month, and just over $1700 for a two bedroom apartment. The accommodations on Lake Champlain will tend to have higher prices and could cost up to two times the amount of an in-town rental.  
Larger, single family homes can cost anywhere from $1800- $4500 per month, depending on location and proximity to the lake. 
Travel Nursing Hospitals in Burlington
The University of Vermont Medical Center (formerly known as Fletcher Allen) is a 477 bed academic level I trauma hospital. They also staff a level III NICU. UVM is also a stroke and cardiac care/cardiac surgery center. 
The campus is beautiful, and UVM prides itself on having cutting edge technology and equipment. The nurses there are empowered to be part of the decision making process, and UVM practices shared governance among disciplines. 
UVM has always worked with travel nurses, and the core staff is welcoming. 
Southwestern Vermont Medical Center in Bennington, Vermont has also been known to hire travel nurses. This area of Vermont is in the southern portion of the state, closer to Massachusetts and mid-state New York (Albany). 
Travel Nurse Pay Rates in Vermont
Travel nursing pay packages for travel nurses and other allied healthcare professionals range from $1230-$2445 per week. Meaning, at a base pay of $20/hour + tax free stipends (eligibility varies), travel nurses can take home over $2000 ($55/hr) per week in some circumstances!
In contrast, the average pay for a UVM staff nurse is $30/hr, or a gross (before taxes) income of $1080 per week, almost $200 less than the lowest travel pay package.
Find your next travel nursing job in Vermont! 
Things to Do in Burlington
Lake Champlain– Burlington sits on a hill overlooking Lake Champlain. A walk down to the waterfront is one of the best ways to see the lake. Burlington Waterfront Park is located at the bottom of College Street, and is easily walkable from downtown. Stroll along the boardwalk or relax on the grass and enjoy the beautiful views. Sunsets from the shore are one of the best parts of living in Burlington.
You can also opt to get out on the water when the season is right. Boat tours are available on variously sized boats, from a sailboat to a large ferry. Again, sunset is the optimum time to cruise for stunning sights. Swimming in Lake Champlain is best done from beaches such as North Beach, Leddy Beach, and the beaches at Oakledge Park. 
Church Street Marketplace– This pedestrian only brick-lined walkway stretches from the church at the top of Church Street, down about six blocks. The eclectic boutiques, historical buildings, charming bookstores, and quaint cafes mixed in with quirky shops will have you spending hours wandering around. During the nicer weather, al fresco dining is available and there are many dog-friendly spaces. 
You can also visit where Ben and Jerry's Ice Cream Originated at their shop on Church Street.
In addition to the above, you can also check out the Shelburne Museum of art, design, and Americana, or take a ride on the Burlington Bike Path for some outdoors exploration. 
BONUS TIP: 
Champ: The Loch Ness of Lake Champlain: Spotted as early as the 18 century, this serpent-like creature has been studied by scholars, and the even featured on the Discovery channel. Champ and its sharp teeth are well known in local circles. His legacy is marked by a statue in Port Henry, New York. Keep your eyes peeled if you're on the lake for your own Champ sighting!
Foodie Spots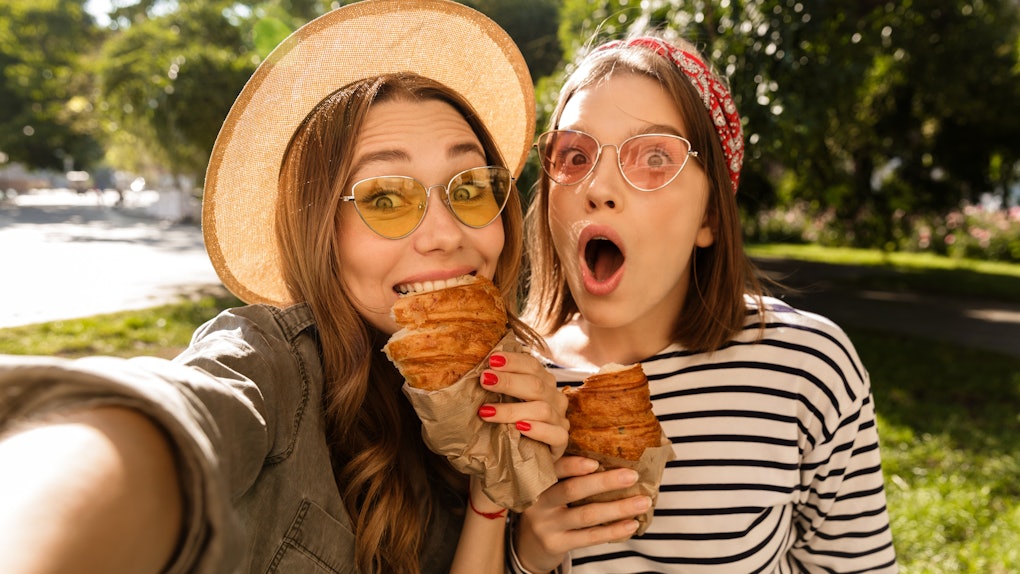 Penny Cluse Cafe– A homey brunch and lunch spot featuring gingerbread pancakes and other tasty creative concoctions that can't be missed. Order online for takeout, or dine at one of their outdoor tables. 
Revolution Kitchen– A vegetarian and vegan restaurant, this gem sources food locally with a focus on organic and sustainable ingredients. They are also gluten-free friendly and family owned. 
Istanbul Kebab House– An authentic Turkish and Mediterranean restaurant serving up flavorful dishes that draw rave reviews from anyone who dines there. Their house specials are vegetable or lamb stuffed eggplant, but they have a wide variety of yummy choices on their menu. 
Hen of the Wood– With a menu that changes daily, this foodie spot is sure to pleasantly surprise any who visit. They are known for their craft cocktails, understated decor, and palate pleasing plates that are seasonal and locally sourced. 
Bars, Breweries, and Nightlife in Burlington
Burlington boasts so many breweries and it's hard to narrow down which ones to visit. These are a few well known favorites:
Foam Brewers– Burlington is known for its beer scene, and no brewery is more popular than Foam. These guys have been brewing beer since 2016 and are known for their imaginative and unique craft beers. They also serve cheese and charcuterie- Could it get any better?
Zero Gravity– Their mission is to make beer with a sustainable process that protects and supports nature and the community around them. The brewery serves pizza and salads that go along nice with a balanced tap menu. 
Citizen Cider– Founded in 2010, this group of guys produces some of the best hard cider in the U.S.. A good option for those not fond of beer, Citizen Cider serves up some mouth-watering food fare along it's wide variety of hard ciders. 
Switchback– Employee owned and operated, this brewery specializes in unfiltered, naturally carbonated beers. They offer a few traditional varieties as well, but a visit to their tap room will let you make your own choice on filtered versus unfiltered beer. 
For a night out check out these local spots: 
The Archives– Offering craft beer and creative cocktails alongside retro arcade games, this is a fun spot to chill for a night. They also serve cheese plates and wine.
Red Square– A late night spot for DJs, dancing, drinks, and live music, this bar is open seven days a week. Burlington residents and visitors love to spend their evenings here for its vibrant and social atmosphere.
Nectar's – A legendary live musical hall, Nectar's had been around since 1975. They serve craft  beer and some amazing gravy fries as epic bands jam on year-round. Music icons from Grace Potter to G-love have graced the stage at this landmark club. And, any good Phishheaad knows this is where the now world-renowned and well-followed band got its start. Yep, that's right, the funky, progressive, psychedelic rock band, Phish, started playing to Burlington locals at Nectar's before they became the famed group the are today. 
Day Trips for Exploring Vermont and New England
Despite being at the top of Vermont, Burlington is an excellent place to start and New England northeast adventure. You can reach Cape Cod or the Maine Seacoast in under five hours, and New York City in just under six hours. Within Vermont, there are a vast number of places to explore. 
Manchester, Vermont– This quaint New England town is worth at least at night's stay, and it's just 2.5 hours from Burlington. The town center has big name shopping outlets and adorable cafes. The Northshire Bookstore opened in 1985 and is attached to a cafe that serves delicious treats. You can take a swim ten minutes outside the town center at the first marble quarry in the U.S, Dorset Quarry, a popular local swimming hole. Stratton Mountain Resort is less than ten miles away, or you can opt to climb  Mt. Equinox, starting at the trailhead located just west of town. 
Vermont Ski Resorts– There are over twenty ski mountains in Vermont. There are huge mountains like Killington, Stowe, Smuggler's Notch, Okemo, Mad River Glen (does NOT allow snowboarders),  and Jay Peak that have runs for all skill levels. If you are more of a small mountain skier, a visit to Bromley or Magic Mountain may be more your style. All of the mountains have scenic views from the top, and many also offer summer activities. Okemo, Bromley, and Magic Mountain are about 2.5 hours from Burlington, but the rest are under two hours, with some even less than an hour away. 
Ausable Chasm and the Adirondack Mountains– Just across Lake Champlain, in northeastern New York, there is a six million acre outdoor playground. Adirondack Mountain Park has some of the most beautiful landscapes in the country. Ausable Chasm is a magnificent river gorge that is open year round. Whether you drive, or take the seasonal ferry, the gorge is about 1.5 hours from Burlington. 
Visit New Hampshire- A sister state to Vermont, New Hampshire has tons to offer. The small but beautiful coastline of New Hampshire is less than four hours away. In under three hours you can be cruising the Kancamagus Highway and splashing in the roadside rapids,  or flying down the slopes of one of the White Mountain ski resorts. 
BONUS BREWERY TRIP:
If you really love craft beer, you owe it to yourself to drive the four hours (from Burlington) to Tree House Brewing Company in Charlton, Massachusetts. This famed brewery is celebrated in craft beer culture across the world. Their brews are unique and availability is always changing. But why drive all the way there? Because it is not available anywhere else. They do not sell it for retail and it is not available in any restaurants. Midweek midday is the best time to go to avoid long lines. 
Public Transportation 
Green Mountain Transit (GMT) provides transportation within the city of Burlington and beyond. GMT aims to provide sustainable, reliable, green based transport to their residents to discourage the use of vehicles that contribute to carbon emissions.
Much of the city is walkable in the appropriate weather, and the streets are pedestrian and cyclist friendly. There are a variety of taxi services available, as well. 
Weather and Best Time to Take a Travel Nurse Job in Vermont
One of the best features of Vermont is that it experiences all four seasons, and each is beautiful in its own way. Expect a different adventure with each passing season. Spring is best for rafting and low elevation hiking, as higher elevations may still be quite snowy. Summer is beautiful on Lake Champlain, and the huge variety of outdoor activities around Burlington is endless. Summer provides near-perfect weather, aside from the occasional afternoon thunderstorm. Autumn in Vermont gives you a chance to experience stunning classic fall foliage sights, right out your back door. 
Winter is best for snow sports and cold weather activities. Burlington winter temperatures see highs in the upper 20s, to low 30s, and lows in the teens. Bundle up and take advantage of Burlington's winter wonderland, or cozy up next a fireplace for warmer vibes. Or, become a ski bunny and conquer a mountain!
Tourism is popular in and around the whole state of Vermont year round, so there is usually a demand for travel nurses.
Looking for an opportunity in Vermont?
Explore jobs and compare agencies with NurseFly or create a profile and let the offers come to you.